Man Monday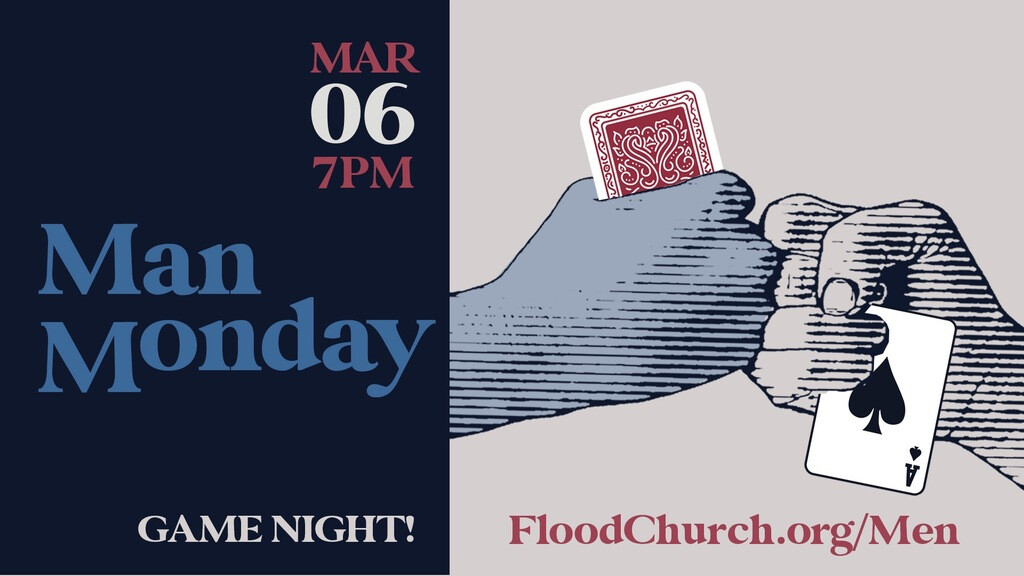 March 6, 2023 7:00pm
Address: Cafe (1st Floor), 4772 Alvarado Canyon Rd, San Diego, CA US 92120
Room: Cafe (1st Floor)
MAN MONDAY MARCH 6
Game Night! 7pm, Flood Cafe
Bring your favorite snack, candy, and/or favorite game, and join us for some fun and games! The main event will be a round of Liars Dice (a Men's Retreat Favorite) for prizes. We'll also have pizza and drinks.
MAN MONDAYS
Mondays, once-a-month. Connect with God, yourself, and other men.
Dinner at 7pm, followed by discussion and small groups.
Man Monday Dates: April 3, May 8.
Location: Cafe
For more information and/or to be added to the contact list, email: