Backpack Drive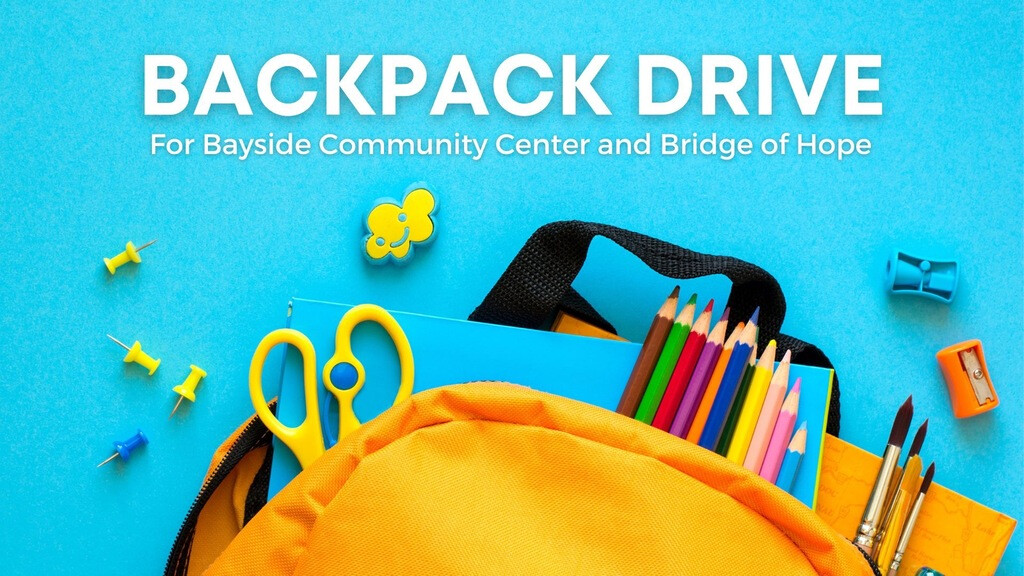 August 7, 2022 9:45am
Backpack Drive For Bayside Community Center and Bridge of Hope
Join us in partnering with both Bridge Of Hope and Bayside Community Center by making donations to their annual backpack drives. Bridge of Hope provides backpacks to local refugee families and families in transition. Bayside community center provides backpacks and school supplies to children in need throughout San Diego.
August 7th @10am
Bring a backpack to the donation table near the entrance to church on August 7th at 10am.
Backpack needs range from ages TK through college.
Questions about in-person donations email
OR
Give Online through August 31st: HERE
Suggested digital donations: Backpack $25, School Supplies $15, Both $40