Giving Tree: Bring Back Gift with Tag Today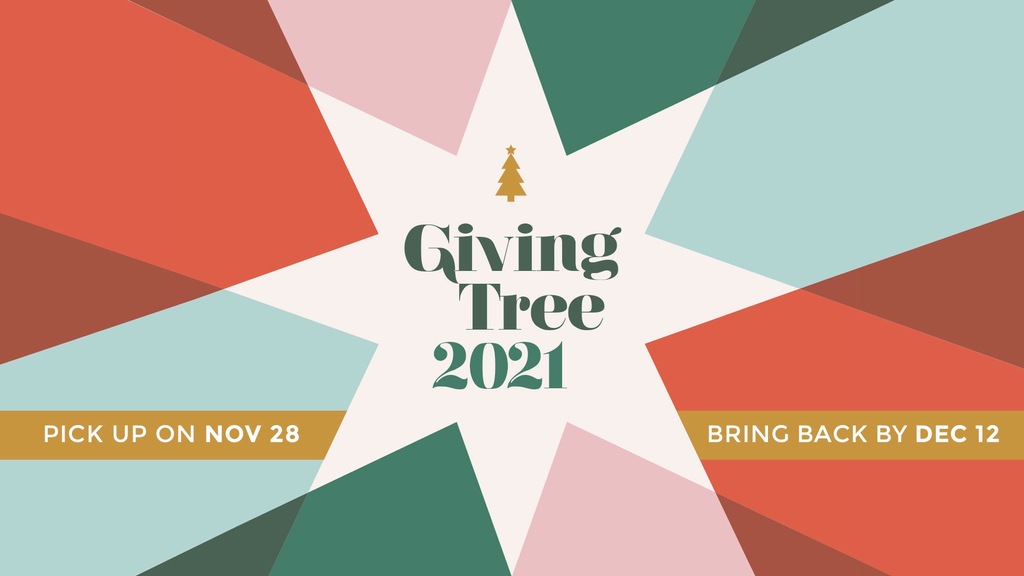 December 12, 2021 10:00am
Bring Back your Gift (with its angel-shaped tag) to Church Today!!
The Giving Tree is our annual tradition of providing Christmas gifts for families in need throughout San Diego. Since 2008, Flood Church has collected thousands of Christmas gifts that benefit individuals in need, identified by our partnerships with local organizations (see below). Thank you for joining us in providing Christmas gifts for those in need!
How it works:
Pick up a Christmas ornament from the Giving Tree at Flood church beginning November 28th. Purchase the items on the tag and bring the gifts back (with their tag) to Flood by Sunday, December 12th.
Read about our Cause-based Team partnerships, and those we are supporting in this year's Giving Tree: DIVEintoFLOOD.com/GivingTree.
Want to participate online instead of in-person?
At DIVEintoFLOOD.com/GivingTree, each organization we are supporting has a logo linked to their website, which allows you to give online if you are not able to join us in-person.
Questions?