Women's Event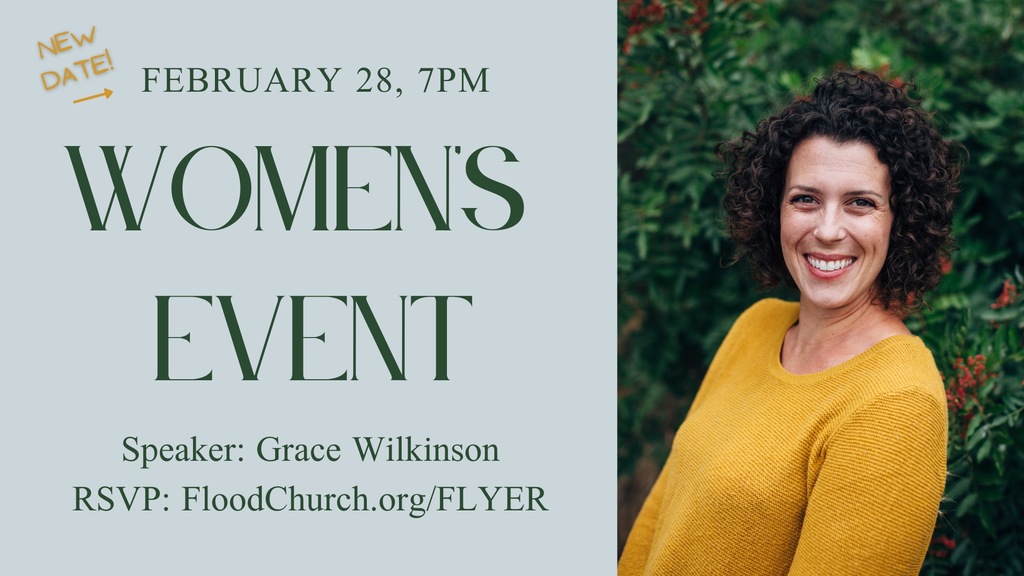 February 28, 2022 7:00pm
Address: Auditorium, 4772 Alvarado Canyon Rd, San Diego, CA 92120, San Diego, CA US 92120
Room: Cafe, Auditorium
This free event will be for women of all ages.
Women's Event
Date: Monday, February 28th, 7:00-8:45pm
Title: "Invisible Pillars: Living Portraits of the Women of the Story of God"
Speaker: Grace Wilkinson!
Description:
While women have read the Bible for countless generations, we have often understood the story of God only through the men of God - Abraham, Moses, Peter, and Paul, names that we all recognize as pillars of our faith. But what about the women? Where do they fit into the greater story of God's love and redemption of the world? In this workshop, we will explore some of the underrecognized and even unknown women found throughout Scripture who's faithfulness and contribution to the story of God empower all of us to take our rightful place among the priesthood of all believers.
RSVP:
RSVP HERE for in-person or at-home
Additional Details:
Masks will be required for this indoor event.
Can't make it in-person? We are working on a plan to record the speaker at this event and post it online afterward for those who cannot attend. Please RSVP and check the box for needing the video link, and it'll get emailed to you.
Questions?