Be the Bridge: Foundations for White People Class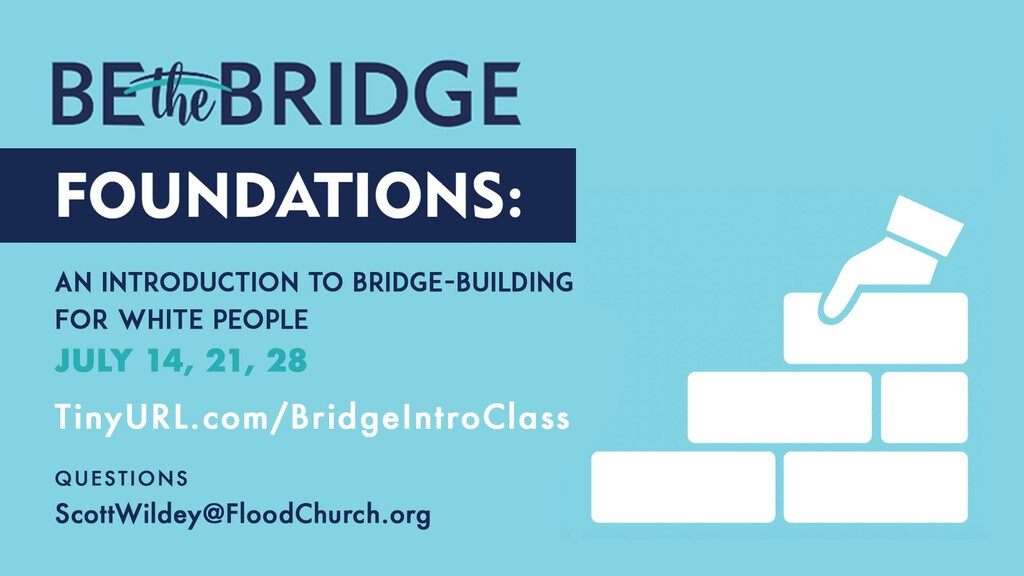 July 28, 2022 4:00pm
Foundations: An Introduction to Bridge-Building for White People is specially designed for white people who want to learn more about becoming a racial bridge-builder in the church and in the world.
You will be guided through initial learning, useful bridge-building concepts, and opportunities for self-reflection. This is a highly recommended pathway for white people who want to join Be the Bridge diverse discussion groups.
The class will meet via Zoom on Thursdays, July 14th, 21st, and 28th from 4pm - 5:30pm PST.
The class is $50 per person, and includes access to our learning platform with the newly updated Foundations guide.
REGISTER: TinyURL.com/BridgeIntroClass