A WEEKEND CONFERENCE TO GROW IN WHAT MATTERS MOST!
The Flood Family Rally is a two day conference for us to listen and respond to God, be enriched by seasoned leaders, align around discipleship, and enjoy being together as a church family.
2023 Main Session Speakers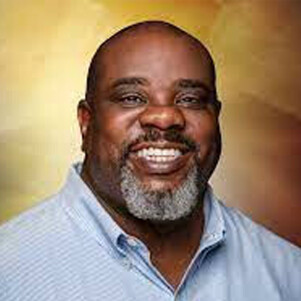 Pastor Rudy Hagood
Pastor Rudy was born in Los Angeles but his family is from Alabama. He currently serves as the Lead Pastor of University Christian Church in LA. He and his lovely wife Osharye have 7 kids! He is passionate about unity in the Church, discipleship and bridging people together. Rudy received a basketball scholarship to Florida A&M University and has read over 70 Star Wars books which makes him a Jedi.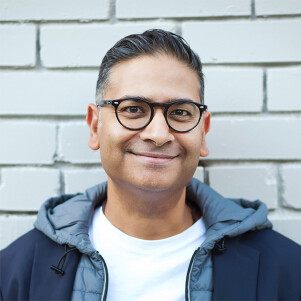 Pastor Glenn Packiam
Glenn is the Lead Pastor of Rockharbor Church in Costa Mesa, California. He is the author of several books and the most recent title, co-authored with his wife, Holly, "The Intentional Year". He earned a Doctorate in Theology and Ministry from Durham University, and is a Senior Fellow at Barna Group, a Visiting Fellow at St. John's College at Durham University, and an ordained priest with the Anglican Church of North America. Glenn has written over 65 worship songs published with Integrity Music, including "Your Name", co-written with Paul Baloche. Glenn and Holly have four children and live in Orange County, California.

Workshops
On Saturday, you will get to attend two of the workshops listed below
Loving our Homeless Neighbors presented by Crystal Carlson (San Diego Rescue Mission)


Multi-Ethnic Witness presented by Dr. Joi Spencer (UC Riverside, Dean of Education)

Movement and Prayer presented by Pastor Adam Klekowski and Sarah Moore (CorePower Yoga)

Living Life to the Full Amidst a Full Life presented by Pastor Scott Wildey

StrengthsFinder (additional assessment and fee required) presented by Pastor Matt Hammett

Overcoming Anxiety to Experience God's Peace presented by Donna Scott, LMFT

Youth Track
Middle and High School students are invited to participate in the conference at a reduced rate. Students will be placed in age specific small groups to process the conference together.
Rally Kids
On Saturday, a creative and dynamic day camp experience will be available to help our children grow in their knowledge and experience of Jesus. Elementary will enjoy an art based theme and Preschool will enjoy a super hero theme. There will also be a bounce house and Bubblemania show!
Please note: There will be no childcare provided on Friday night. Babysitting vouchers will be provided to help offset the cost.
Spiritual Direction

Feeling stuck spiritually or emotionally? Need help processing something with a trusted guide? Spiritual Direction is a practice that involves deeply listening to another person — helping them to become more aware and responsive to God's invitations.
Free 30 and 40 minute sessions will be available on Saturday. Linsey Wildey and Grace Wilkinson are available. You can read more about them below.
Breakfast and Lunch will be provided on Saturday. Ample snacks and drinks will be provided throughout the weekend.